We have officially left Alaska! We flew into Los Angeles International Airport on the morning of June 27. We picked up our car and installed our tent. Our tent is a Tepui rooftop tent, it mounts on crossbars of our roof rack. When not in use, it folds down to a rectangle and the cover holds everything in.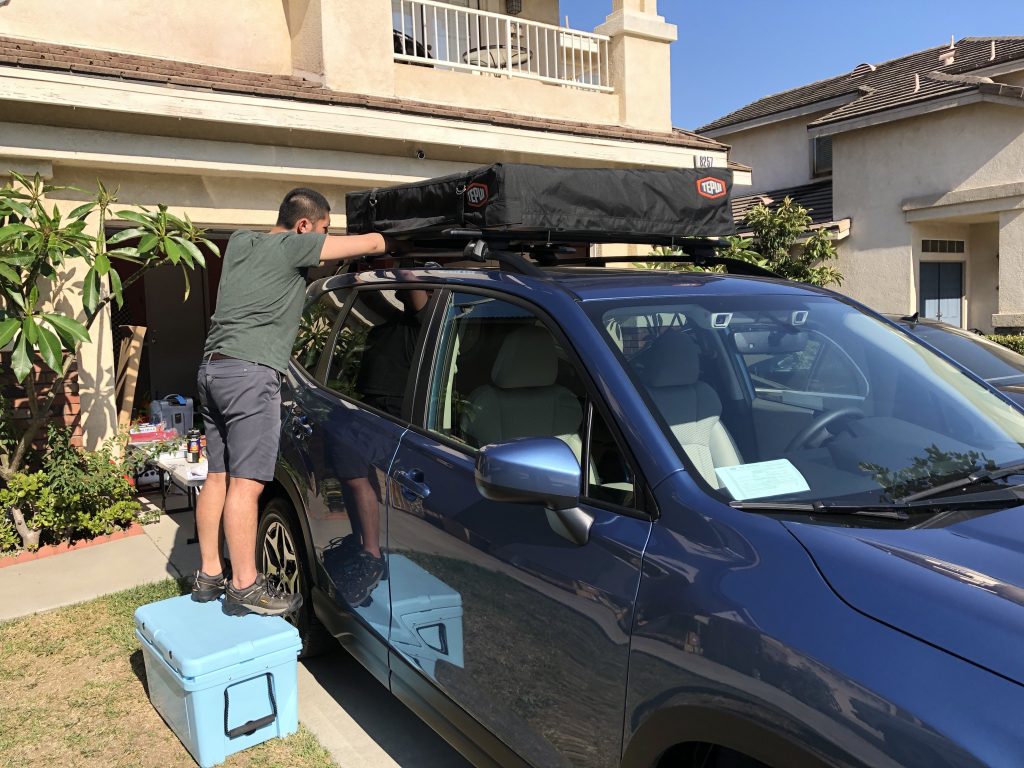 Once the vehicle is parked in the final camping spot, the cover is removed and it folds open. A ladder on the passenger's side allows you to climb inside the tent.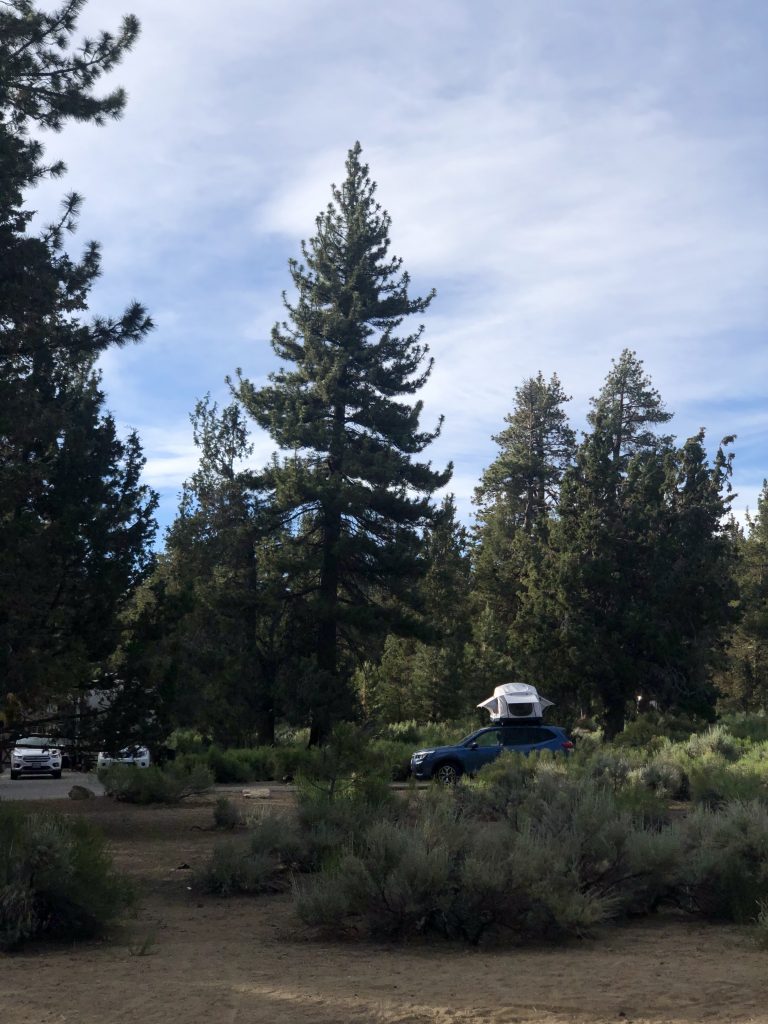 The installation was a bit of a chore – we had to add aftermarket crossbars to sit on the factory roof rails, assemble parts of the tent, lift it on to the top of the car and then secure it to the crossbars in each corner. Now that we've gotten past the installation point, though, setting up the tent to camp in takes no more than five minutes.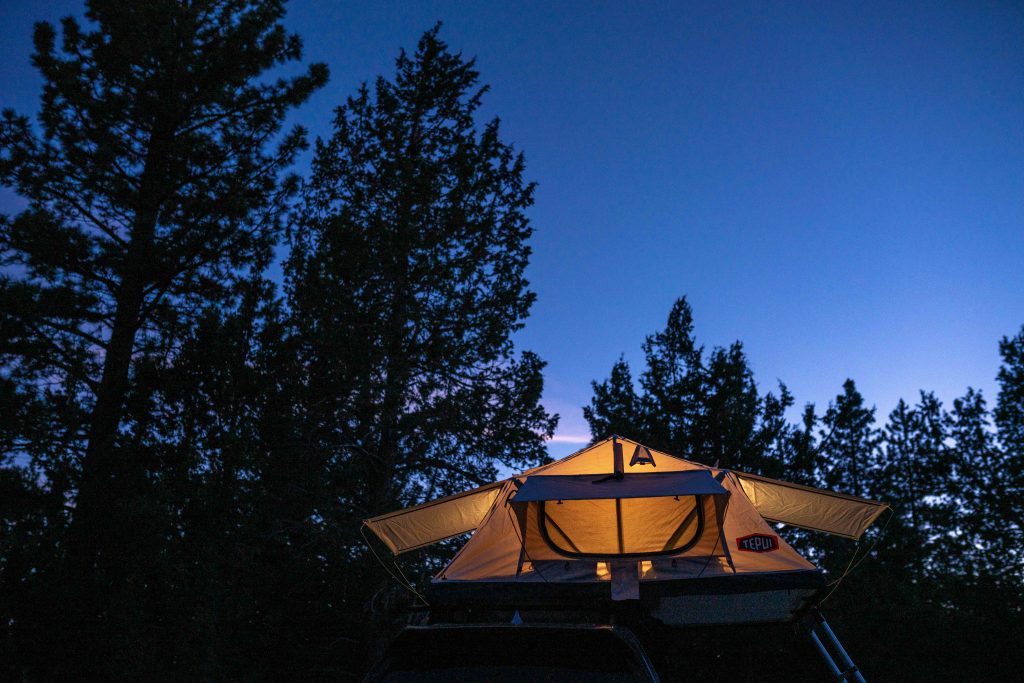 We're still very early on in our use of the tent — we'll be using it quite a bit more once head through Nevada and into Utah. After using it our first night in Big Bear, I think we made a wise choice by going with a rooftop tent; it keeps us off the ground from insects and has a sleeping pad built in.